If you are reading this, you probably know how important it is to be well informed. It is crucial to keep up with the latest real estate trends and the newest marketing tools. The real estate industry is changing so fast that it is essential for your business to keep on improving your marketing.
There are many great marketers out there who post amazing content every day. It would be impossible to follow them all so I tried to keep this list short and consistent. I have selected 14 particularly influential real estate marketing specialists in 2018 who could help your business grow in 2019.
The Real Estate Marketing Influencers of 2019
Jay is probably one of the most famous digital marketing specialists. He is a NY Times best-selling author and co-wrote "Youtility for Real Estate" with Erica Campbell Byrum. Jay is a regular keynote speaker in many shows across the USA during which he shares his expertise with empowering messages. Follow him on Twitter, he shares daily tips and articles.
I invite you to read his blog or his Medium page as they are excellent examples of brilliant content marketing and a goldmine of real estate marketing tips. If you don't feel like reading that much, I would recommend his YouTube channel.
"Remember, strategy matters and passion rules!" Tom is a real estate coach, speaker, and author. He founded his own real estate coaching company: Tom Terry International. His blog posts and podcasts are very impressive. He is giving essential and money-saving tips you need to know about real estate marketing.
Tom is very active on social media so I would advise you to follow him, but I really recommend his YouTube channel. Not everybody has the chance to hear him directly at an event but you can still watch his videos. You'll find a lot of interesting and inspiring content.
Amy is a learning and technology trend expert. With more than a decade of experience as a realtor and a special interest in technology, she can provide precious advice and share her knowledge with others.
As an author, speaker and coach, she helps realtors use online marketing tools including social media to increase their lead conversion. She is very active on social media especially on Twitter as she gives daily real estate marketing tips.
Katie is a social media expert. And active on social media she is! Twitter, Facebook, Instagram, Snapchat, you name it! She knows how to use them and she does it perfectly. And even better, she explains how to use these tools to improve your marketing.
I strongly recommend you follow her and learn as much as possible from her many videos and articles. She also has a very instructive webinar on Vimeo. In this webinar, she teaches you how to use online marketing tools efficiently. Take the time to watch some of them, it is always good to learn one or two practical things that'll make your life easier and your marketing more effective.
Gary Vee is a famous entrepreneur specializing in digital marketing. He was one of the first to discover the true marketing potential of the internet. He is a YouTuber and social media star. He gives empowering advice to help entrepreneurs develop their brand by using social media and online marketing. Real estate is one of his recurrent topics.
A speaker in various shows including Inman Connect, Gary is inspiring in his approach: it is not about technology, it is about getting people's attention. He is always looking forward to new and more effective tools and methods to trigger consumer's attention. Since he is a social media master, I would recommend you to follow him on Twitter and YouTube but also on Instagram and Snapchat to learn how you can keep on improving your marketing.
No need to introduce Seth Price since you probably already follow him. If you don't, you should. He is a digital marketing expert from whom you can learn a lot. You can find his work on Placester's blog.
Aside from his extraordinary work at Placester, he is very active on twitter where he shares daily marketing tips that should interest you. He is also a regular contributor on Inman.
You can see his passion for real estate marketing from his career as he used to share his knowledge in the New York Times real estate columns, and then he had been a regular contributor for Inman for a long time before becoming the chief product and marketing officer at Inman News.
Thanks to him and his team the Inman blog is one of the best sources of information you could find to be informed about the latest piece of technology or real estate trend. You should also have a look at the Inman News YouTube channel as it includes many great moments from Inman Connect shows and others.
You probably have heard about him before so I'll introduce him very briefly: he is a marketing magician. You can find him on many YouTube video as a special guest or on stage in many major events about marketing and sales.
His main focus is not on the real estate industry, however, his knowledge in marketing is very useful and his advice can be applied to real estate marketing very easily. You can read specific real estate marketing tips on his blog.
Amanda is an entrepreneur and sales expert. She founded Properties Online to help real estate professionals grow their business by offering them online marketing solutions. So you understand why she had to be on this list.
She offers technology services designed to make real estate agents more efficient and help them expand their businesses. The Properties Online's blog includes very valuable content and good tips for agents to manage their marketing.
He is the general manager of two companies that provide online marketing solutions for real estate professionals. He is also a guest speaker at many real estate shows including the famous Inman Connect.
As a member of the Forbes real estate council, he often writes in-depth articles about real estate trends and marketing tips. I would suggest you follow him on Twitter to easily get good content in your daily feed.
Jason is an experienced real estate broker. He quickly learned how to do marketing for his business and decided to share his knowledge. How should you use Instagram? How do you make a good video? How do you create the "wow" effect?
Whether you are new to social media or not, I would recommend you read his blog. You'll find impressive content about real estate marketing and handy DIY tips.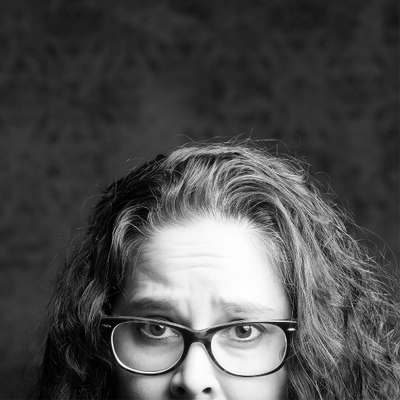 Tara is a former real estate professional and founder of Marketing artfully http://marketingartfully.com. Nowadays, she focuses on online marketing, as she is helping agents design and craft effective marketing strategies on her website.
She is very active on social media. I strongly recommend you follow her on twitter as you'll receive many great articles in your feed.
Tyler is an expert in content marketing. He realized years ago how important content marketing was, and now he has mastered it! His blog includes great real estate marketing and DIY tips.
Content marketing is only one side of marketing but it is one of the most important ones in 2018. It should get even bigger in 2019 as social media, blogs, and YouTube keep on growing. If you are not good at writing content, or if you can't find the time to do it, I would suggest you spend some time on his blog.
Although he is not really into social media himself, Emile is one of my favorite content marketers. He is an experienced real estate agent from New York City, and much more than that as he provides amazing content about real estate marketing.
His articles are smart, they include many useful tips and they will most likely help you manage your marketing.
Keep on improving
I hope this list will help you improve your marketing. Follow them on your favorite social media and you'll get great daily content that will quickly have a positive impact on your sales.