The Amazon home device is everywhere: integrated into smart homes and helping sellers and buyers manage their business. Will it become mainstream to have Alexa involved in every real estate move? If it will, and it looks like it, how can you use this tool to your advantage?
Google Assistant, Alexa, Siri, Cortana,... pick your favorite personal assistant. AI assistants have increasingly evolved over the last few years. They all have their advantages and disadvantages, but in the real estate market, there is one company ahead of the others: Amazon.
Jeff Bezos' company is investing a lot in the real estate market. First, its voice-activated device, Alexa Echo, is developing specific skills (Amazon name for apps available on Alexa) to help sellers and buyers in their businesses. Then, the Seattle based company signed a partnership with the powerful developer Lennar Venture who will integrate Alexa in every smart house. What does it mean? And how does it works? How can real estate agents use it to find more leads?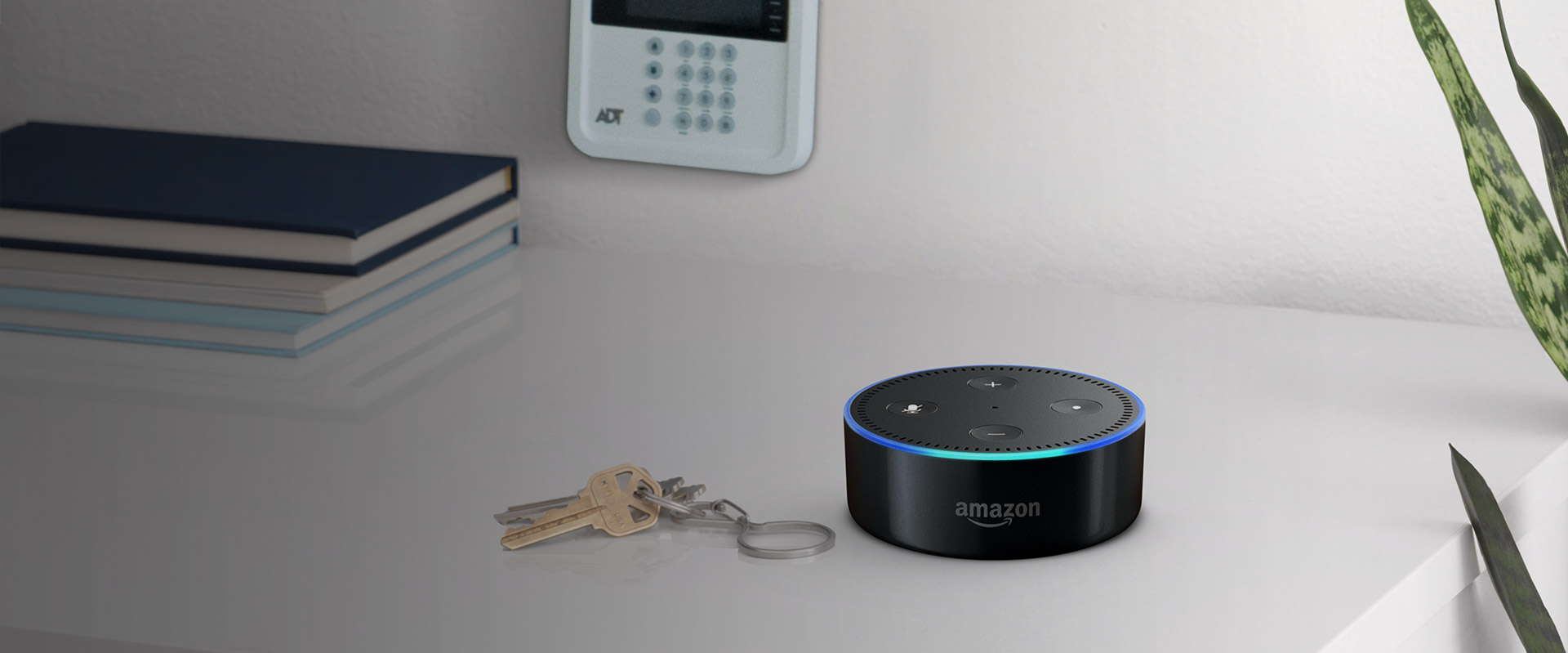 Alexa skills for Real Estate
The most popular use of Alexa in real estate so far is news flash apps that provide last updates of the real estate market of a specific area. This can be useful for both the real estate agents and its customers.
Furthermore, the most obvious application of Alexa is helping buyers looking for their new home. This service exists on other personal assistants, but Amazon is more popular and more efficient than its competitors. Here are two examples of companies focusing on Alexa. Even though they are only working in North America for now, it is very promising.
Real Estate app by Voiceter Pro LLC helps buyers and sellers in their research.
Agent Neo is connecting buyers and sellers with local real estate agents. It helps both owners and real estate agents in their business.
How does it work?
Like every AI app, it is pretty straightforward to use. Once the appropriate Alexa skill is enabled from Amazon, you just need to speak to your device to enter your search preferences. How many bedrooms? How many bathrooms? With or without a garden? In which area? For what price? And so on. You will hear a list of local properties for sale or rent based on your preferences. Then you are obviously able to contact the real estate agent in charge to book a showing of the house you like. This type of application is not really new, but it exploits perfectly voice-activated devices like Alexa.
What could real estate agents do?
There are different pricing plans according to whether you want a standard version, a premium one or many different accounts for your whole organization. Basically, you pay to appear in the real estate professional database. You only need to give your name, location, and expertise. If you don't want to use Alexa, it is ok, you don't have to. You can still attract more leads thanks to Alexa Skills. For instance, on Agent Neo, you will receive news from your leads by email or SMS no matter if you use an Amazon device or not.
Why should you consider it?
Voice-activated devices and smart homes markets are both booming. According to the last studies, around 35.9 million smart home devices were sold in 2017 in the US, and it should continue to increase. They estimated that up to 10% of the houses in the world will be smart by 2025.
Most startups in this market are based in the USA. That is why the North American market is so advanced compared to the rest of the world; though we expect other regions to react the same way in the next few years.
Regarding Amazon alone, Bezos said that they sold more than 20 million of Amazon Echo, Alexa's speaker, in 2017. Again, the US market is much more advanced, but we expect the numbers to go up even more as Echo Dot is now available in Europe and Asia. So it might become essential for real estate agents to appear on Alexa's list. You want your properties to be visible on Alexa so that potential buyers can contact you quickly.
Cautions
Emerging technology
This is a rather new technology. Many of your customers won't use it, and even more of them won't know what it is. We advise that you prepare yourself for this tech but don't think for a moment that you will gain ten times the leads right away. It might take some time before it becomes mainstream. However, you shouldn't miss clients who are looking for new and convenient ways to find a house.
You shouldn't focus your strategy on Alexa. Social media and your professional website remain the most important tools at your disposal. Moreover, they work better together. Someone might see your ads on Facebook or Twitter and then remember it when it is mentioned by Alexa in the search result.
From smart building to Alexa's home
Another aspect of this technology is its integration in smart homes. Everything is going smart nowadays. Your building is "smart" if your lights, cooling system, or fridge are connected to a central device that regulates their utilization according to your preferences. It doesn't mean that voice can activate them or that they have some kind of artificial intelligence. However, it is coming soon.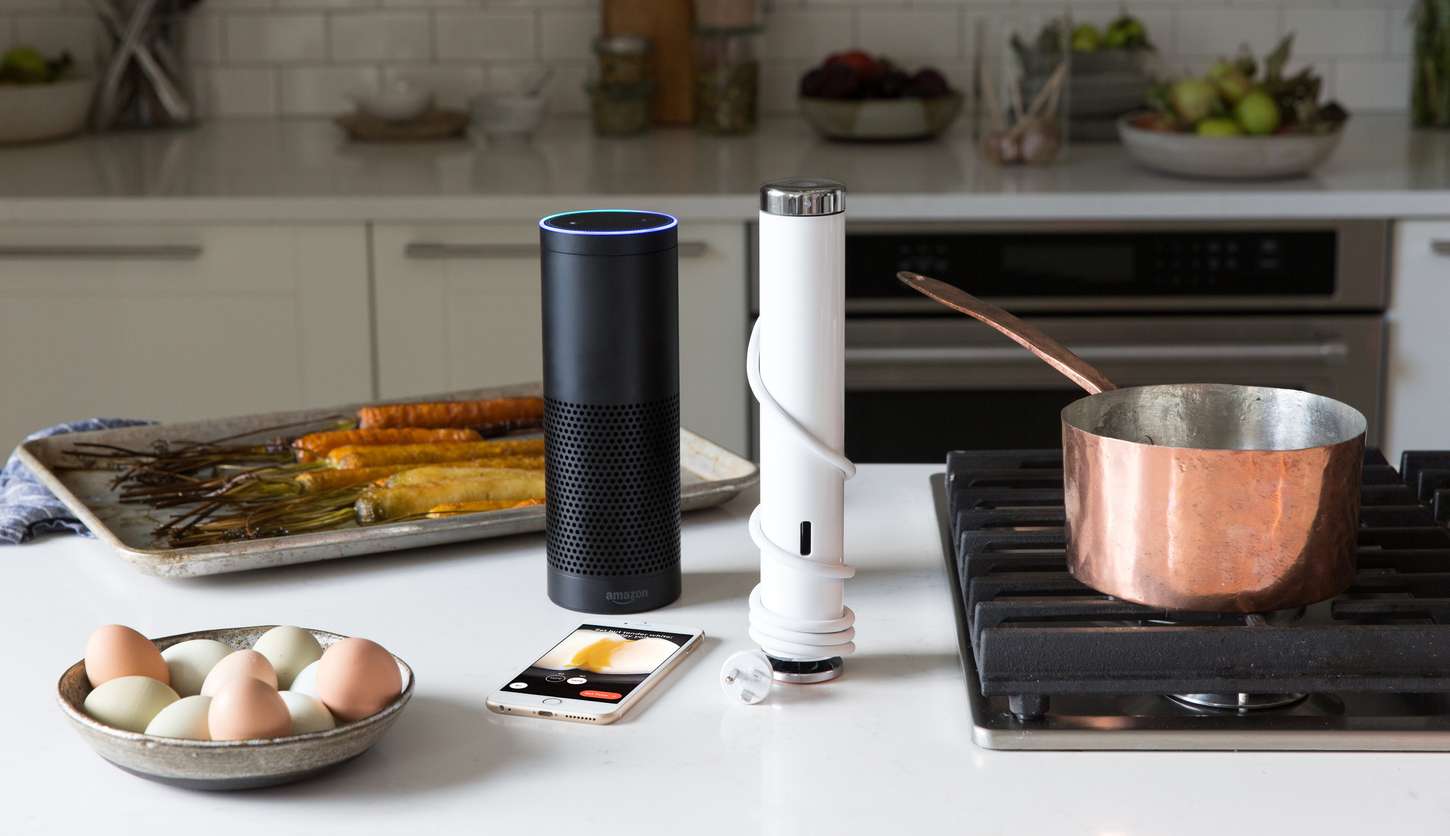 Lennar Venture, the famous American building company, has partnered with Amazon to integrate Alexa directly into smart buildings. It represents almost 35.000 smart buildings in 2018. Everything in these houses will be connected and remotely controlled by your voice through Alexa. Here is the introduction video.
Lennar Venture and Amazon team up
Smart home, smart move?
Alexa is not only an assistant anymore, but it is now the heart of your house. "Alexa, turn off the light." "Alexa, set the room temperature to 20 degrees Celsius." You might hear that a lot in your next high-end smart properties because smart homes are increasingly popular. You should embrace this trend and make your future luxury properties smart so that you can meet the rising demand and sell at a higher price. Keep in mind that this technology is still improving. Who can tell what you'll be able to do with Alexa in the next five years? For instance, did you know that you can also customize Alexa?
How can you use it to your advantage?
Now that you have installed Alexa on your property how can you use this technology to help you sell? First, don't hesitate to show the product during your visits by telling customers how it works. You can even go further and customize Alexa's answers for free. You just need to go to https://blueprints.amazon.com/, sign in, and follow the instructions.
Why would you do that? Well, you could give information about your property such as prices to rent, availability, insulation, how to live in a smart house, and so on. Maybe you already know what your customers are going to ask. You can surprise them by making Alexa say whatever you think will help you sell faster.
Cautions
Make sure that your customers actually like this technology.
If they don't show any interest in it, it may be counterproductive to overuse Alexa. However, it could be great to show its capabilities to people who don't know how it works. It is your call.
Don't leave everything to Alexa.
It is a new tech that can help you sell your property, but it doesn't mean that human contact is not as important as it was before. Face-to-face interactions are still essential to convince potential customers to buy.
Make it visible
You won't be able to show Alexa's advantages if your leads don't know what to say or how to say it. Bring readable boards or items explaining how to activate Alexa.
Conclusion
Smart homes are getting increasingly popular in the US, and it is possible that this trend will slowly conquer the rest of the world as the smart device market is growing fast. It might not be mainstream yet, but it is best for real estate agents to stay at the edge of technology. Keep in mind that although this is a new exciting tool in which you should invest, it shouldn't change the way you work. Online visibility, social media presence, and face-to-face interactions remain essential for your business.
In this regard, read more tips on how to use social media, and how to improve your SEO.